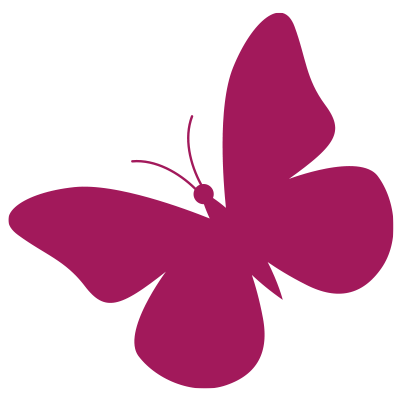 Welcome to
Acupuncture Wellbeing
Where your wellbeing and happiness is paramount
07535 434 345
52 Stoney Lane, Longwood, HD3 4TL
A different way to health and happiness
Acupuncture is the original whole-person-whole-lifestyle medicine.
The goal of acupuncture in Huddersfield is to restore balance in your mind and your body so you can get back to living life to the full. It's a very positive model of health and function; the physical, emotional and mental are seen as interdependent and reflect what many people perceive as the connection between the different aspects of their lives.
Acupuncture works to restore the free flow of Qi (vital energy) which may have been blocked by for example, emotional or physical stress, poor nutrition, infection or injury or illness. Ultra-fine, sterile needles are placed into specific acupuncture points on the body and once there, exert their effects to re-establish the free flow of Qi. Once the Qi starts to be rebalanced, the body's natural healing response is triggered.
What can acupuncture treat?
Health Benefits of Acupuncture
If you are considering acupuncture for the first time, you may feel curious about these techniques. Here are some of the health benefits you may enjoy if you receive an acupuncture treatment:
Reduced Stress 
One of the primary reasons people seek acupuncture treatment is to reduce their stress levels. Restoring energy balance and triggering nervous system responses is a key factors in lowering the body's stress reaction., Research has found that acupuncture lowers stress and hormone levels and improves mood to help reduce feelings of anxiety and increase feelings of happiness.
Reduced Back and Joint Pain 
Pain relief is one of the top benefits of acupuncture. The technique can reduce tension in the back and neck and alleviate pain in the joints. This is a drug-free way to address common pain complaints. It can also reduce inflammation in these affected areas.
Muscular skeletal problems
Pain relief is one of the main reasons we stop exercising, therefore acupuncture can assist with the management of a top benefit of pain whilst treating the root cause of the problem.
Tennis elbow, golfers elbow, knee, hip, shoulder and hand pain to name a few.
Headache Relief
Patients struggling with chronic headaches and migraines who do not want to have prescription medications as part of their treatment protocol may find relief with acupuncture treatments. Several studies reported that acupuncture was effective in reducing both the frequency and severity of headaches among chronic sufferers. It may also be more effective than pain-reducing medications in treating tension headaches.
Enhanced Mental Clarity
Brain fog occurs when stress and other concerns rob an individual of mental clarity, making it difficult to think well. Acupuncture treatment can enhance mental clarity and reduce the risk of problems with brain fog.
Reduce Symptoms of Neurological Disorders 
Neurological diseases, such as Alzheimer's disease and Parkinson's disease, can have a huge impact on a patient's life. Acupuncture is an alternative medicine option to help treat these diseases.
Reduce an Individual's Risk of Falling Ill 
Patients who routinely have acupuncture treatment enjoy a reduced risk of getting sick because the treatment supports the body's natural immune system responses. When the individual is exposed to a virus or bacterium, the body is better able to fight it off, and the person is less likely to fall ill.
Digestive Problems 
Constipation, heartburn, and irritable bowel syndrome are common digestive problems for the modern individual. When your digestive system isn't working as it should, your overall health and wellness is damaged. Acupuncture treatment helps regulate digestive health and bring relief from these common ailments.
Increased Energy 
After acupuncture treatment, patients may experience a surge in energy levels. This can help people feel more productive at work and home.
Sleep 
When the body's energy is in balance and the nervous system is properly stimulated, many people have better abilities to fall asleep at night. Acupuncture has been shown in different trials to benefit people struggling with insomnia, and some results found that acupuncture actually had a greater benefit for patients than sleep medications.
Relief from Allergies
Allergy sufferers can use acupuncture to strengthen their immune response before the start of allergy season. Sometimes when used in conjunction with allergy medications, acupuncture can help reduce the symptoms of allergies once an attack begins.
Controlling Blood Pressure
Rising blood pressure levels are a problem in modern society, especially with high-stress jobs and overall obesity levels on the rise. Regular acupuncture treatment combined with medical treatment for the cardiovascular system can help reduce blood pressure levels. The practice helps support proper heart function and blood flow, and at times it is more effective than medication at controlling blood pressure.
Enhancing Fertility
Couples who are trying to conceive a child may have faster results with acupuncture treatment. Acupuncture can actually optimize the production of reproductive hormones, and subsequent treatments can support a healthy pregnancy once a woman conceives. Moxibustion is proven to be successful in turning babies presenting as breech.
Improved Healing After Medical Procedures
Acupuncture can assist people who have had surgery or undergone cancer treatments to heal more quickly after their procedures. The immune system and wellness support achieved through acupuncture trigger the body's natural healing abilities to speed healing.
Our most popular treatments:
We are committed to helping both your
physical and mental state.
At Acupuncture Wellbeing in Huddersfield, our acupuncturist is trained to use subtle diagnostic techniques that have been developed and refined for thousands of years, and continue to be. The focus is on the individual, not the illness, and all the symptoms are seen in relation to each other. Every person is unique so we tailor every acupuncture treatment to the needs of the individual.
Acupuncture is informed and underpinned by the principals of Traditional Chinese Medicine; a scholarly and comprehensive way of thinking about the body in health and illness. It is distinctly different from other types of medicine (for example, western medicine) and this enables a completely different approach to health and wellness. This really is a key strength of acupuncture.
We are dedicated to making your treatment one in which you have time to be listened to, where your needs are understood and where you feel supported throughout the physical and emotional challenges you may be facing.
We are committed to helping both your physical and mental state.
Book your appointment and let your journey to ultimate relaxation, to ease your tension, alleviate your pain and thoroughly relax your mind body and spirit begin.
Book your Acupuncture appointment today with our friendly team, choosing a treatment, day and time to suit you.
About the BAcC
The British Acupuncture Council (BAcC) has a membership of over 2,500 professionally qualified acupuncturists. It is the UK's largest professional self-regulatory body for the practice of traditional acupuncture.
VISIT THE WEBSITE
I felt really relaxed and calm
"My treatment really helped with the stiffness and tension in my shoulders. After the acupuncture, I felt really relaxed and calm, now booked for regular treatments to help me relax"
Jadine York
My headaches have started to ease
"I love the fact that you understand my needle phobia. The treatment really helped me relax and my headaches even after two treatments have started to ease."
Fiona Slaithwaite
5 star better than anything else I've ever tried
"It's fantastic to have an acupuncturist who is local and cares. I feel completely listen to and relaxed. Previously I have felt wiped out after treatment, but not any more. I'm always recommending people to go for acupuncture. 5 star better than anything else I've ever tried."
Angela Golcar
5 stars: Hayley's treatments are wonderful.
"She is very knowledgable and takes her time finding outu about your issues. I've suffered with lower back problems for many years & having one treatment I could feel a massive difference – less pain & more mobility. Whats' more, Hayleys treatment room is lovely & clean. Highly ecommend."
Monty Caffe
5 Stars: I had always fancied acupuncture but was a little wary
"I'm so glad I tried it! Hayley was so friendly, welcoming and knowledgeable and put me at ease straight away. The session itself was not only painless but SO relaxing. I can't wait to return for my next session. If in doubt, give it a go! "
Cassini Wales
5 Stars: Hayley is so knowledgeable about acupuncture and associated therapies
"I have attended with a number of aches and pains and after just one session I have had reduced pain & movement from just one session. Her therapy room is very homely and cosy."
Victoria Gawne
5 Stars: Hayley took the time to ask me about the problem
"I was having and then showed me what treatment she had in mind. I have to say I came out completely relaxed."
5 Stars: Wow it worked
"I was 36 weeks pregnant, and my baby was breech. I was advised by my midwife to look into acupuncture to turn the baby or have a manual turn. I found acupuncture wellbeing, I was very anxious and scepitcal. Hayley instantly put me and my husband at easy, answering all the questions we had. I had my relaxing treatment, and we went away with the instructions, knowledge and enough moxa to continue the treatment at home. We did, and our baby turned. I naturally gave birth to a beautiful health little girl three weeks later. If in doubt give it a go, what do you have to loose. "
Emma Morris-Jones
5 Stars: Absolutely amazing service.
"So generous with time and choice of services. Super clean, organised and professional. Very welcoming and friendly."
Samantha Emsley
5 Stars: I cannot recommend Hayley enough
"She is extremely knowledgeable and thorough, taking time to fully understand my condition. "
Rach T
5 Stars: I started going to Hayley because I had severe shoulder pain
"This has been cured and I now go once a month for maintenance treatment and never felt so wll and happy."
Michael Bond
5 Stars: I though acupuncture well being was just acupuncture treatment.
"However I go once every three weeks for the most amazing massages. I seem to float away afterwards. Give it ago you will truly enoy it and Hayley's friendly lovely nature."
Steven Frear